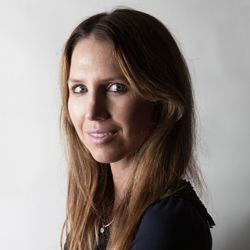 Lauren Todorovic
CEO and Founder
Lauren has worked in the healthcare industry for over 15 years from clinical to senior managerial roles across acute, palliative care and aged care services. A highlight of her career was setting up a community dementia care service at one of the leading private hospitals in Victoria.
A previous young Melbourne Hub Shaper, an initiative of the World Economic Forum and a Masters of Health of Human Services Management graduate. In 2017, she was awarded as one of Australian Financial Reviews Westpac 100 Women of Influence.
Lauren has established the CarePage and HelloCare to drive improved quality of care for the elderly through data collection and analytics tools in the aged care and retirement village sector. She founded Aged Care Report Card Pty Ltd back in 2014 that was the genesis of the innovation that is shaping the market today.
Lauren has spoken at numerous events on aged care and recently spoke at the Australian Davos Connection www.adcforum.org annual Australian Leadership Retreat in QLD, and Ageing Asia in Singapore on ageing and the importance of listening to the consumer, residents, and staff or other stakeholders on a regular basis and using innovation to enable the best experience possible.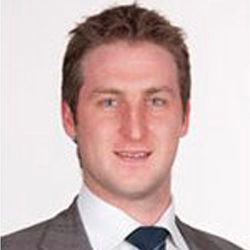 Stephen Roux
Co-Founder, Director of Strategic Partnerships & Investments
Stephen has served as a Director on listed and unlisted public companies and various private ventures over the past 20 years. He has led the sourcing, structure and financing on numerous projects both in Australia and around the region.
Stephen has lead the recent investments by CarePage in www.feedbackly.com and also the partnership recently announced with www.ageingasia.com that seek to bring customer experience and customer journey best practise to Australia and from Australia to the world.
He is passionate about data, data science and the power of engaging with data to inform stakeholders and leaders to make evidence-based decisions. Stephen has lead investments and ventures into SaaS businesses that utilise data for benchmarking, analytics and predictive tools across the health sector and digital media sectors. Stephen was a seed investor in www.gonitro.com (Nitro) that will this year list on the ASX and now has over 200 people worldwide. He has been involved in scaling a number of software and consumer based businesses across Australia, Asia and the broader region. He is active in social impact investment. Stephen has had a long-term involvement with the global leadership networks; ADC Forum; World Economic Forum; and Young Presidents Organisation in various capacities. Stephen was previously a director of the Australian Institute of Management (Victoria/Tasmania).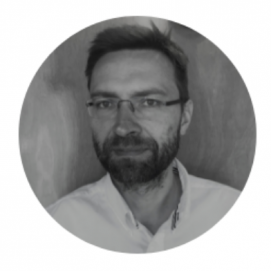 Martin Moszczynski
CTO
Over twenty years Martin has worked 'hand on' in IT roles ranging from operational to executive consulting. His focus is on  technology architecture, especially in the field of data analytics. Prior to joining CarePage, his recent achievements include leading cloud service adoption through the BI team at DHHS and leading the enterprise Power BI roll-out at RMIT.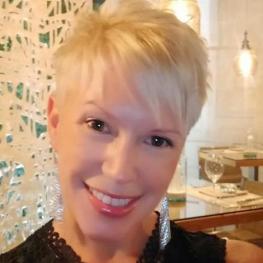 Sally Schmidt
Director of Sales & Operations
Over 15 years of experience working in the software industry. Played a pivotal role in launching Xero in Australia and contributing to its growth and success. Lived in Australia, USA, UK and now a Digital Nomad travelling the world.
Passionate about making a difference and helping businesses transform their customer experience. A strong leader and always ensures client experience exceeds expectation (internal & external). Exceptionally organised, results oriented, dependable, professional who gets the job done and has a high attention to detail.
"I love how CarePage is evolving the aged care industry. It is one of the hardest decisions our loved ones need to make when choosing a home. CarePage provides transparency through real-time feedback and reviews of the aged care homes. I love that customer experience is the most important value for CarePage and we help homes be proactive. The CarePage team is passionate and caring, all focused on protecting the industry and making sure it is provided with the quality care, support and tools everyone deserves" – Sally Schmidt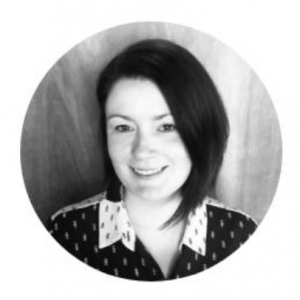 Janine Yeates
Director of Communications & Strategy
With over ten years aged care sector experience in Australia and the UK, Janine maintains a personal understanding of reforms and sector intra-dynamics. A recent addition to the CarePage team, Janine's role sees her bring experience in consumer co-design, customer journey mapping, and change management to support clients achieve success as they roll-out out CarePage software.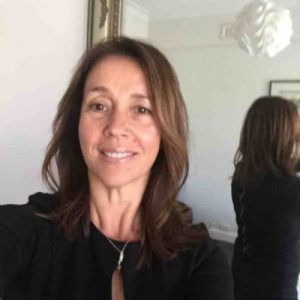 Irene Waters
Business Development Executive (HelloCare)
Irene has worked for over 30 years in the sales and service industry, predominantly in publishing where she launched many publications.
Building solid client relationships is her true passion where she can assist businesses in building their brand and reach.
Working for HelloCare and CarePage is more than just a job for Irene– she love this industry, "I feel that somehow I can make a difference, even albeit small". Having recently gone through the loss of her mother, who lived in a nursing home – Irene's dream is for every older Australian to have the best care and to always feel connected, listened to and never alone.
Beyond her beautiful family that she is so thankful for, she enjoys her friends, travelling, reading, gardening and she loves her weekly spin classes.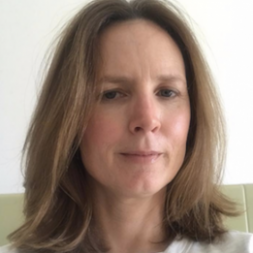 Caroline Egan
Journalist
Caroline has been a writer and editor for more than 20 years. She has worked across several sectors, including banking, finance, economics, real estate, and now aged care. She was Managing Editor at Macquarie Bank for several years, and also spent a number of years presenting financial market news on television and radio for CommSec. Caroline loves playing Scrabble, walking in nature, and going to the movies with her funny kids.
The aged care sector will eventually touch every person in Australia. Caroline aims to make the complexities of the industry clear, to answer questions many are afraid to ask, and to tell the stories of the seniors who have lived Australia's history and contributed so much to this country.
Founding Advisers & Ambassadors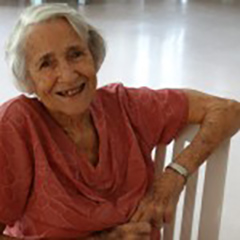 Val French
Val was a founding adviser and ambassador for CarePage's Responsible Care Initiative. Sadly on the 12th March 2020, Val died peacefully with her family by her side.
Many of you will know her for the inspiring, determined change-maker that she was.
Val played an important role in shaping many positives in the aged care environment that exist today; her legacy lives on protecting carers and families despite the sectors ongoing challenges.
Val's was previously the President of Older People Speaks Out/ AM M.Lit.Stud BA.
A journalist by profession and by inclination. Co-founder and foundation President of the Queensland Council of Carers (Carers Queensland) and one of the Founders of the first National Carers Association. She established Older People Speak Out at the media's request to represent and connect older people's organisations and the media in 1993 and has been President ever since.
Val was Queensland Chairperson of: the Commonwealth Consumer Forum for the Aged; The Older Australians Advisory Council; and The Nursing Homes Appeals Committee. Val was a member of the Retirement Village Accreditation Committee and a surveyor for nine years, and the Chairperson of the Ministerial Advisory Council of Older Persons on which she served under various Ministers for five years.
Val has been and is a member of numerous government and non-government advisory committees, including for the last 10 years, the Ministerial Road Safety Advisory Committee and for the last three years, the Police Seniors Task Force and committees on housing, intergenerational projects, aged care, elder abuse, grandparenting and social isolation.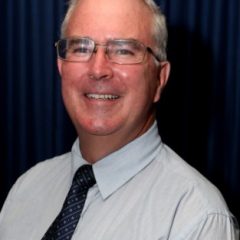 Jim Toohey
Jim is an ambassador for our Responsible Care Initiative.
President of Carers Queensland.
Jim is the President of Carers Queensland. He is a member of the Australian Institute of Company Directors, a Fellow of the Australian Institute of Management, an appointee to the State Government Health and Community Services Industry Standing Committee, and a Justice of the Peace.
Jim was recognized by the Public Relations Institute of Australia in 2005 via the prestigious Gold Award for handling one of the most challenging corporate communications exercises in aged care history. Prior to consulting, Jim was for 10 years the Chief Executive of one of Australia's largest aged care retirement living and community care providers, TriCare.
Jim has provided policy advice to Federal and State Governments. He sits on the Health and Community Services Industry Standing Committee and is also a Director of the RSPCA Queensland Board since March 2013.