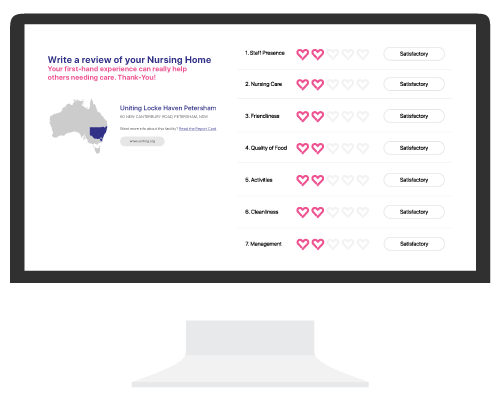 Get started with your demo
Take a look at our customer experience and real time analytics leading technology for the aged care sector. We can show you how to be pro-active using real time feedback from your staff, residents and their loved ones and how powerful analytics can drive better business decisions and care outcomes.
Measure, Prioritise and Optimise.
All on the industries first customer experience technology.
Fill in the form below and we will be in contact with you to arrange a suitable time and day to show you in 30 minutes how CarePage Business can benefit your aged care community.