Launching our free virtual video chat and booking system – helping families schedule a time to speak with residents
We are experiencing unprecedented times.
Aged care homes, retirement villages and home care operators are making the hard but necessary decisions to limit or completely restrict visitors into their homes to protect the lives of the elderly.
Families understandably want to stay connected with their loved ones. And whilst many aged care homes have started arranging video calls for families to speak with their loved ones – many don't have a system to allow bookings to take place.
To help where we can, CarePage is offering our video chat and booking system to the industry at no cost for six months.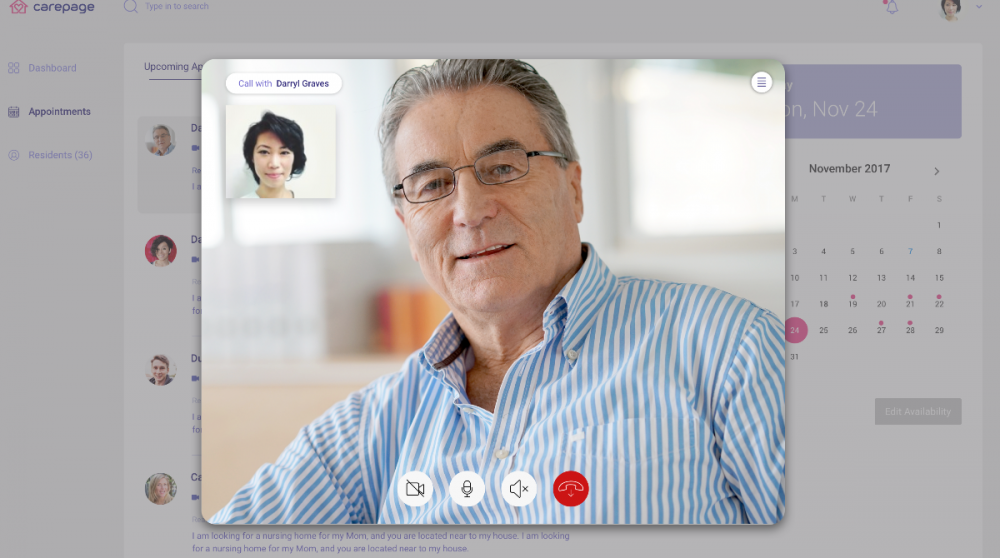 If you think this free tool would be useful to you in these challenging times, please get in touch.
How will this help providers?
Support frontline staff to coordinate video chat bookings

Reduce admin costs associated with booking appointments and frustrating families for missing times

Keep residents connected with families and provide them with a day/time when they can see their loved ones virtually
We are ready to support you in any way we can and help you connect residents with family members when they need it most.
From our team to yours, thank you to each and every one of you who are working so hard to protect residents and to deliver the best care and support to your communities.
Drop us a line support@carepage.com.au
Warm regards,
Lauren Todorovic 


Founder & CEO CarePage