Find and Claim Your Business
Are you one of these businesses?

Optimise your business listings – and turn more visitors into customers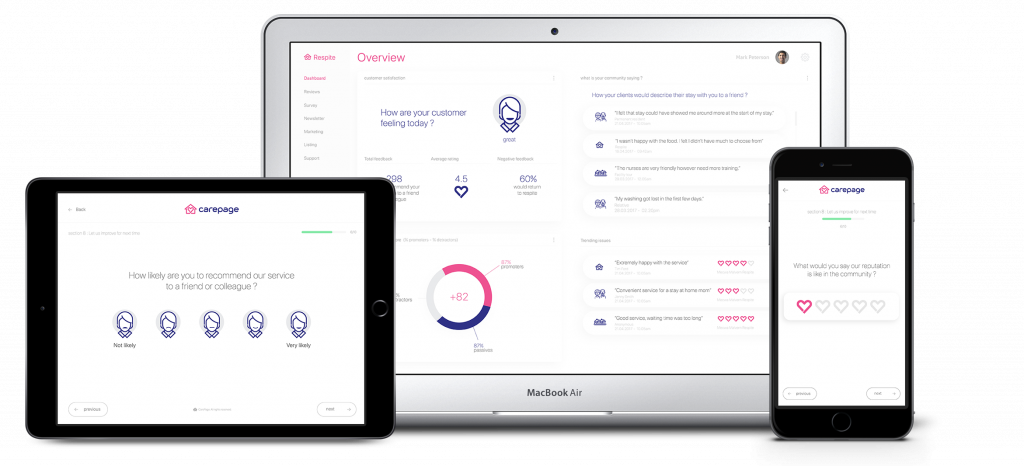 Let all roads lead to delight
Aged Care, Home Care and Retirement Village owners and management now have a resource to capture, monitor and respond to customers experience in aged care.
CarePage gives you a way to collect real-time feedback from clients, their families and employees and helps you implement the Voice of the Customer (VOC) program within your business.
You can't be there for every interaction with a customer, but CarePage can be. We give you the tools allowing full visibility of your customers experiences during their journey.
We help you understand in detail the strengths of your service and identify opportunities to improve your business.
Understanding the customers experience in aged care has never been easier.
You can also benchmark your facility against the Net Promoter Score and Consumer Experience Score internally and against your competitors.
Feedback doesn't stop once you've read it. By joining the CarePage we help you close the feedback loop – allowing your clients and employees to request follow up. Through our easy to use ticketing system you can respond to reviews, whether by thanking them for candid feedback or engaging them with the areas you feel worthy of improvement.
With CarePage Business, you can add powerful new features to your page that showcases your service at its very best.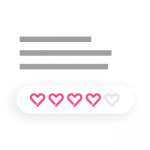 Optimise your business listing
Update your business description and add photos all for free. Contact support@carepage.com.au and we will help you.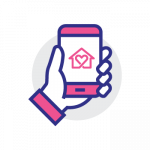 Online leads and booking service
Receive online enquiries or bookings from potential new clients.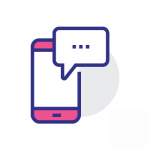 Manage your reviews
Respond to reviews on CarePage, and encourage more feedback using web application  to get deeper insights.
Track your performance
Understand how you are performing against the Net Promoter Score both internally and against your competitors.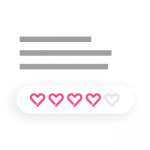 Nominate people in your community to be a Seniors Helper
Take the lead and let potential new clients chat with current clients through our platform.
Genuine Reviews
CarePage is built on trust and all our reviews are checked for authenticity. Helping consumers to make a more informed decision.
Get noticed
CarePage provides a platform for you to stand out from the crowd. Showcase your quality service and let your community speak for you.
User Friendly
In a few easy steps you can start receiving real time feedback from people in your community on our easy to use dashboard.
What our clients are saying about us
"We can't remember a time without CarePage, we've been using them for over 12 months now and it's changed the way we do things".
Jenny, Victoria
"It was so easy to start using, the app was great and the residents find it easy to use which is great".
Kelly, Victoria
"Using the CarePage has made my job so much easier to track insights from customers and understand at an operational level how the team are doing".
Julie, NSW